Scouting Slovakia has a very outdated and chaotic website. I focused on grouping functions / links that are related, clear communication and attracting new members (call to actions).
First I analysed the website and tried to figure out what sort of information is there. Then I grouped these, and made it easier to find:


1.
Scout member trying to log in to one of the portals, looking for information or upcoming events.


2.
Newbie who just want to know what scouting is about


3.
Parent who wants to figure out whether it is a safe activity for your child.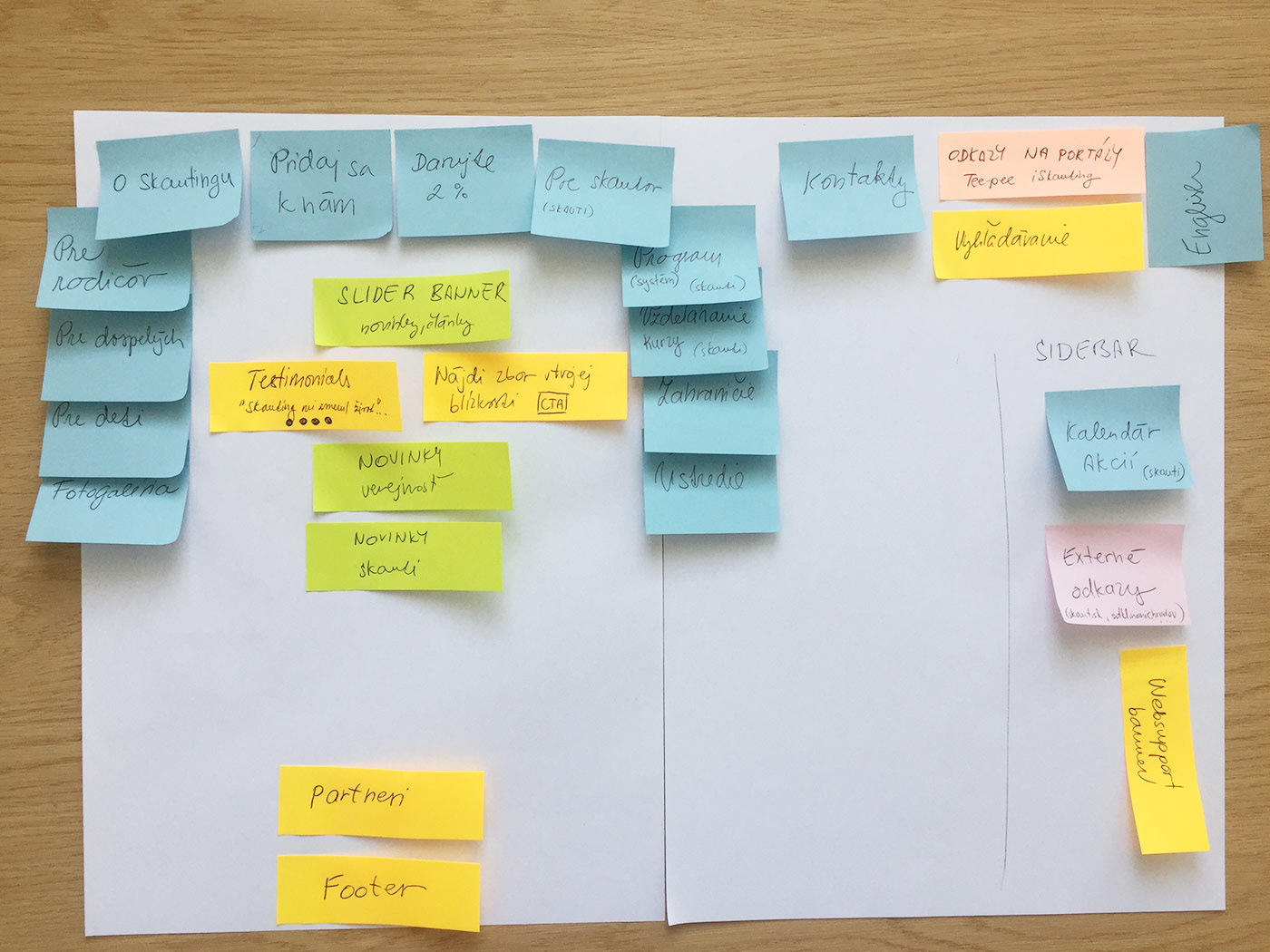 About (for parents/ newbies), Join us (support/fundraising) and section for the members is available at the first glance. News are still divided between "public" and "scouting".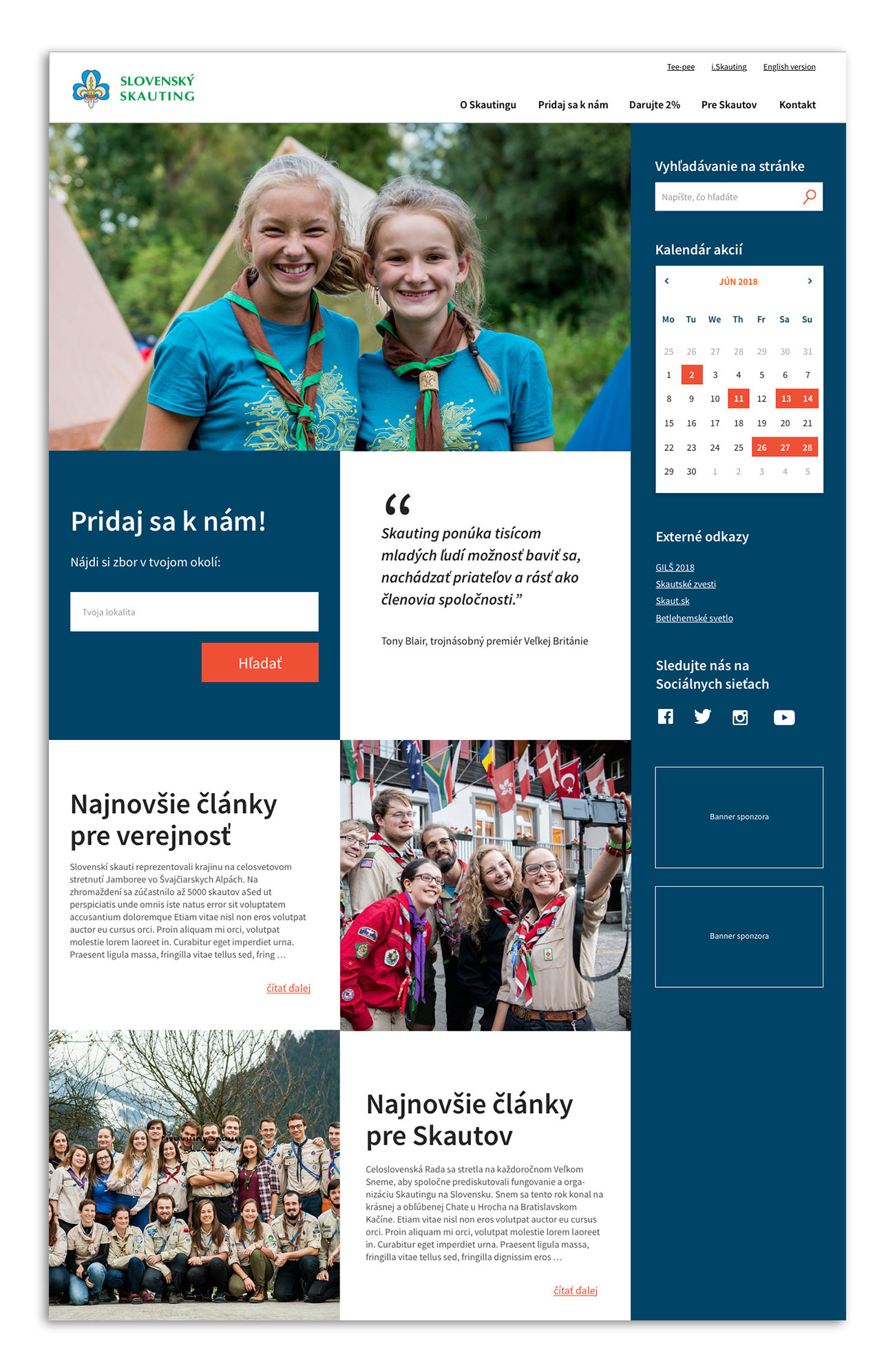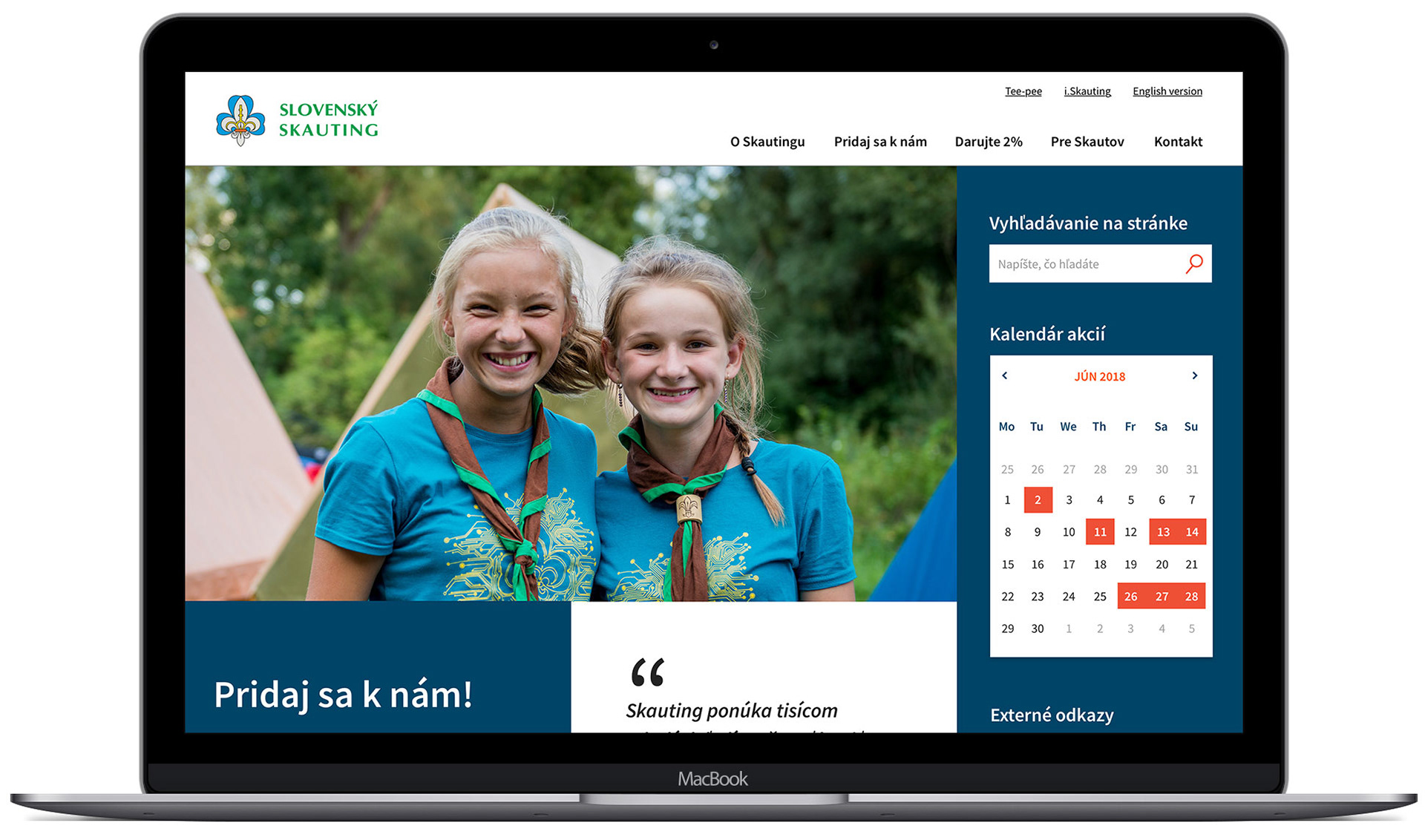 Instead of sometimes confusing "hamburger" icon, word "Menu" is used. Menu is wide and easy to navigate (online login section has "portal" in its label) with close button conveniently in the middle bottom instead of upper part that is not easily accessible.