Sasanka is a membership club where babies learn how to swim. Additionally, they launched a series of kids friendly cafés that host various events while planning to open new swimming location.
The current website
 does not provide option for such growth.
 The whole process was managed remotely and I did my best to consider all UX issues that came up. Most challenging part was to organise the menu structure and to figure out how the user could navigate efficiently.
The design was very well received by the client, but the project was not followed through and therefore couldn't be properly tested and researched, in order to validate if this solution is actually the best.

1. Outdated unattractive design that is not inlined with the clientele (validated by research in best case scenario)
2. Menu containing too many items - confusing, not providing option to add more
3. Find a solution how to divide the website between the Swimming section and Café section
4. Copy often too long
Original website screen capture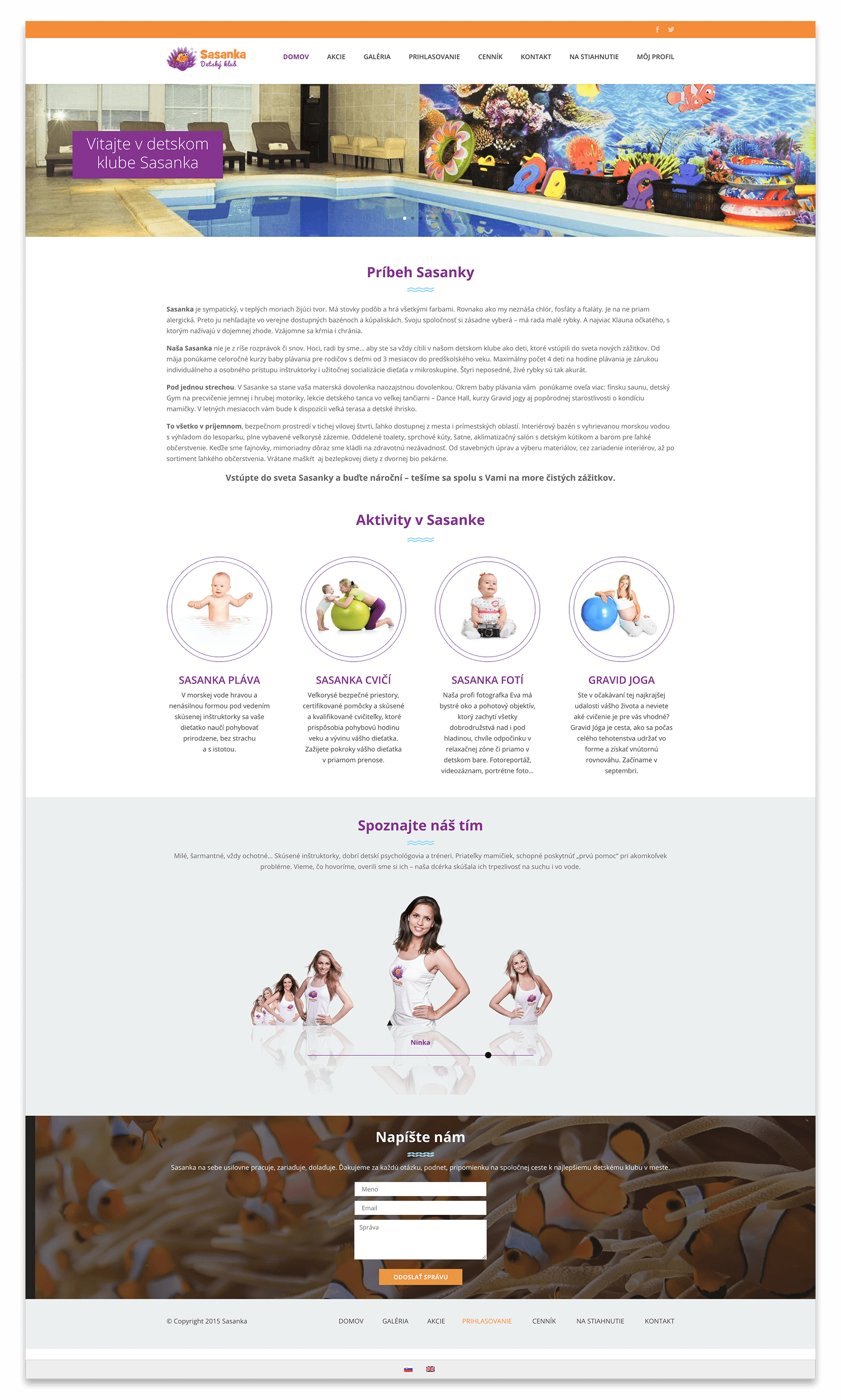 First step was to figure out the overall structure that would make sense and think about user scenarios. What are the possible ways of the user to navigate? How can you buy a membership or login at any point in browsing? How can you easily switch between swimming and café?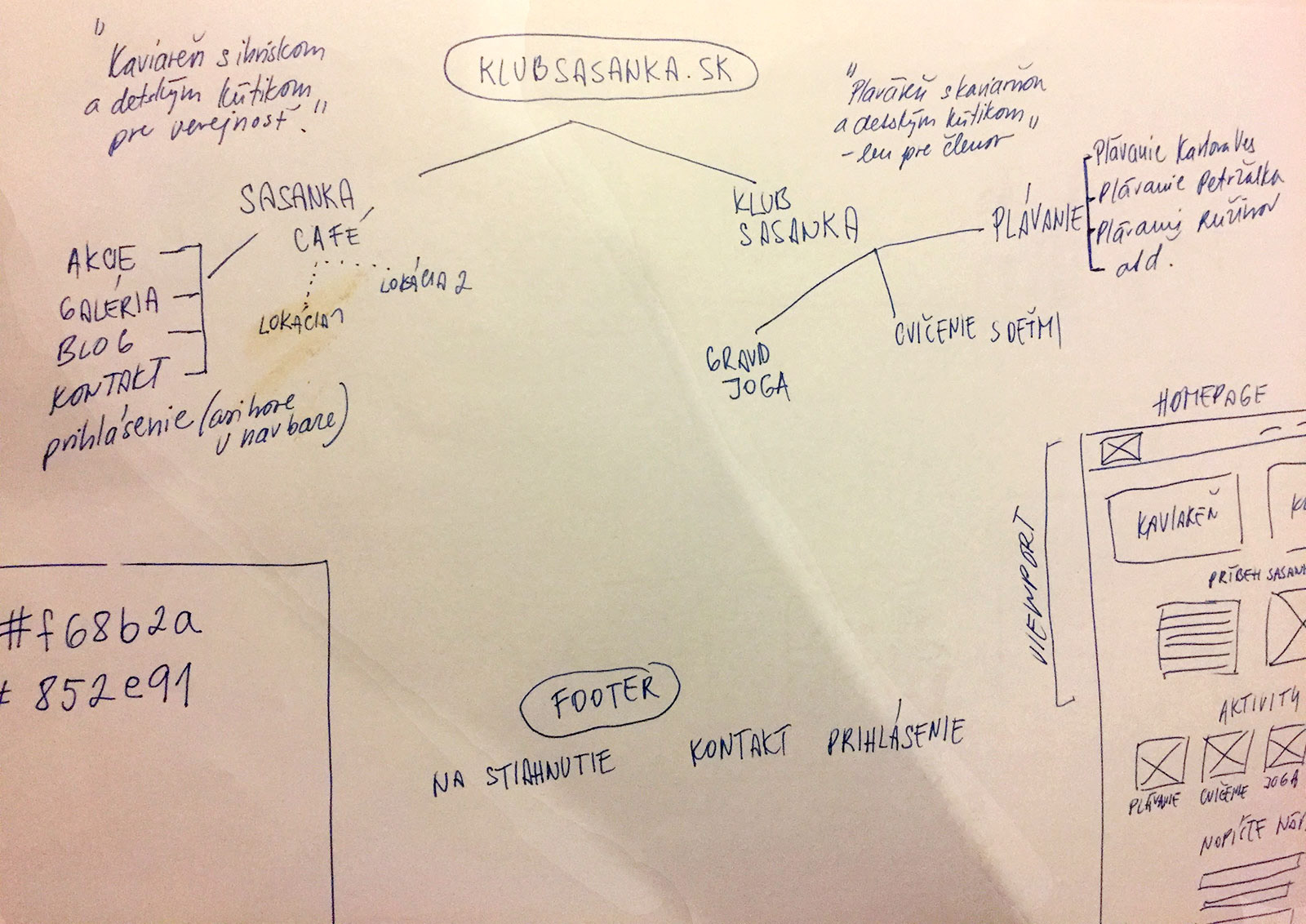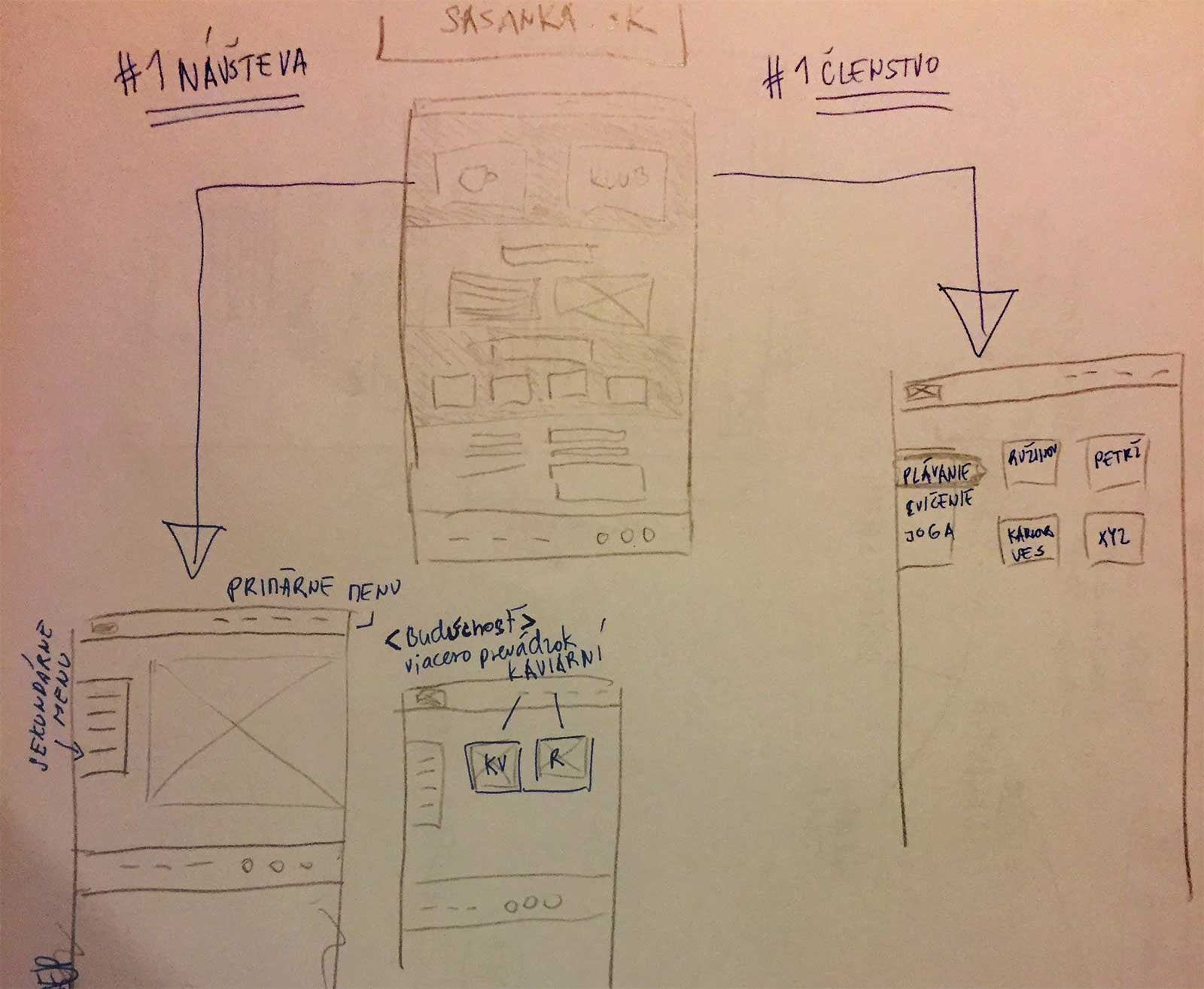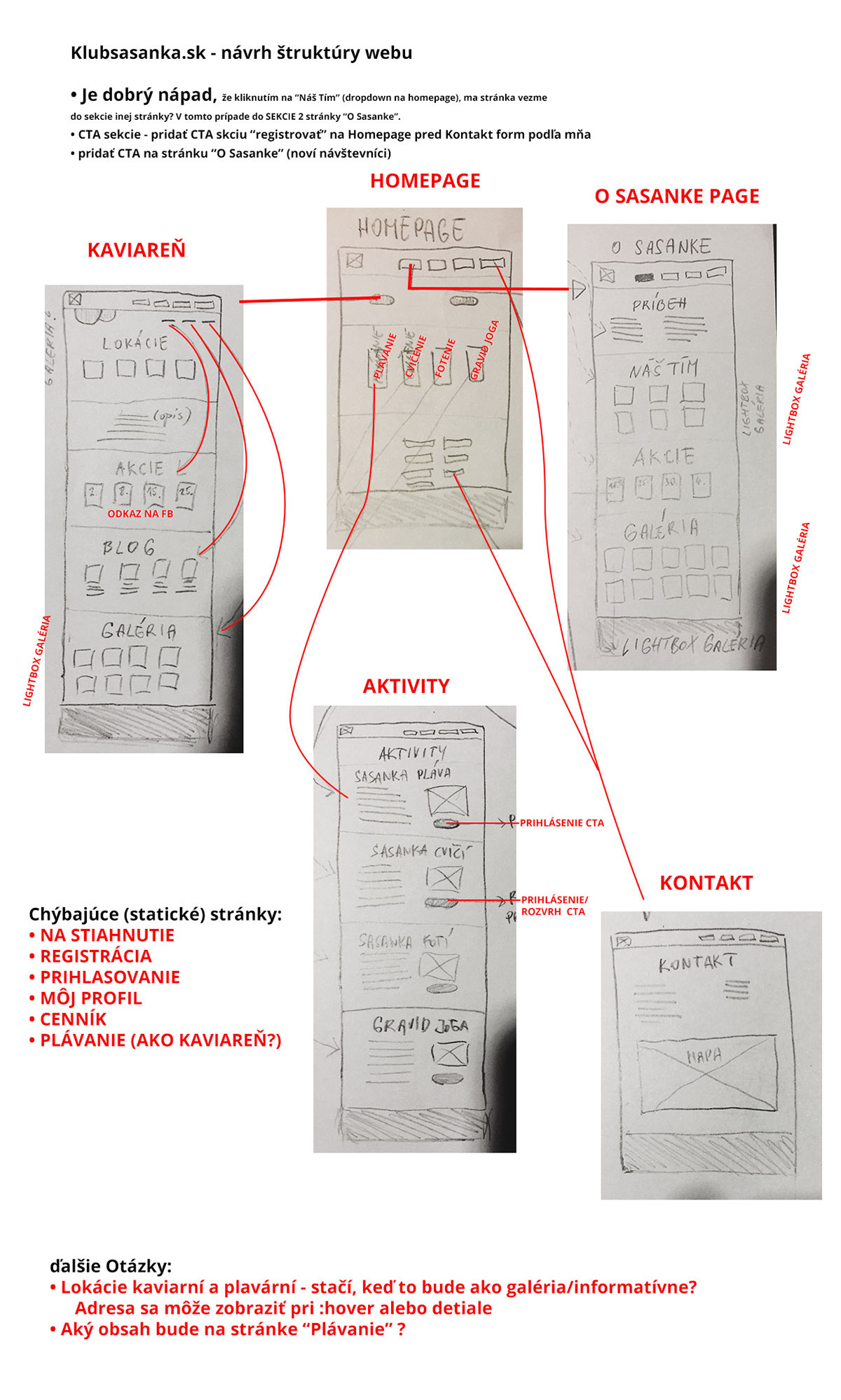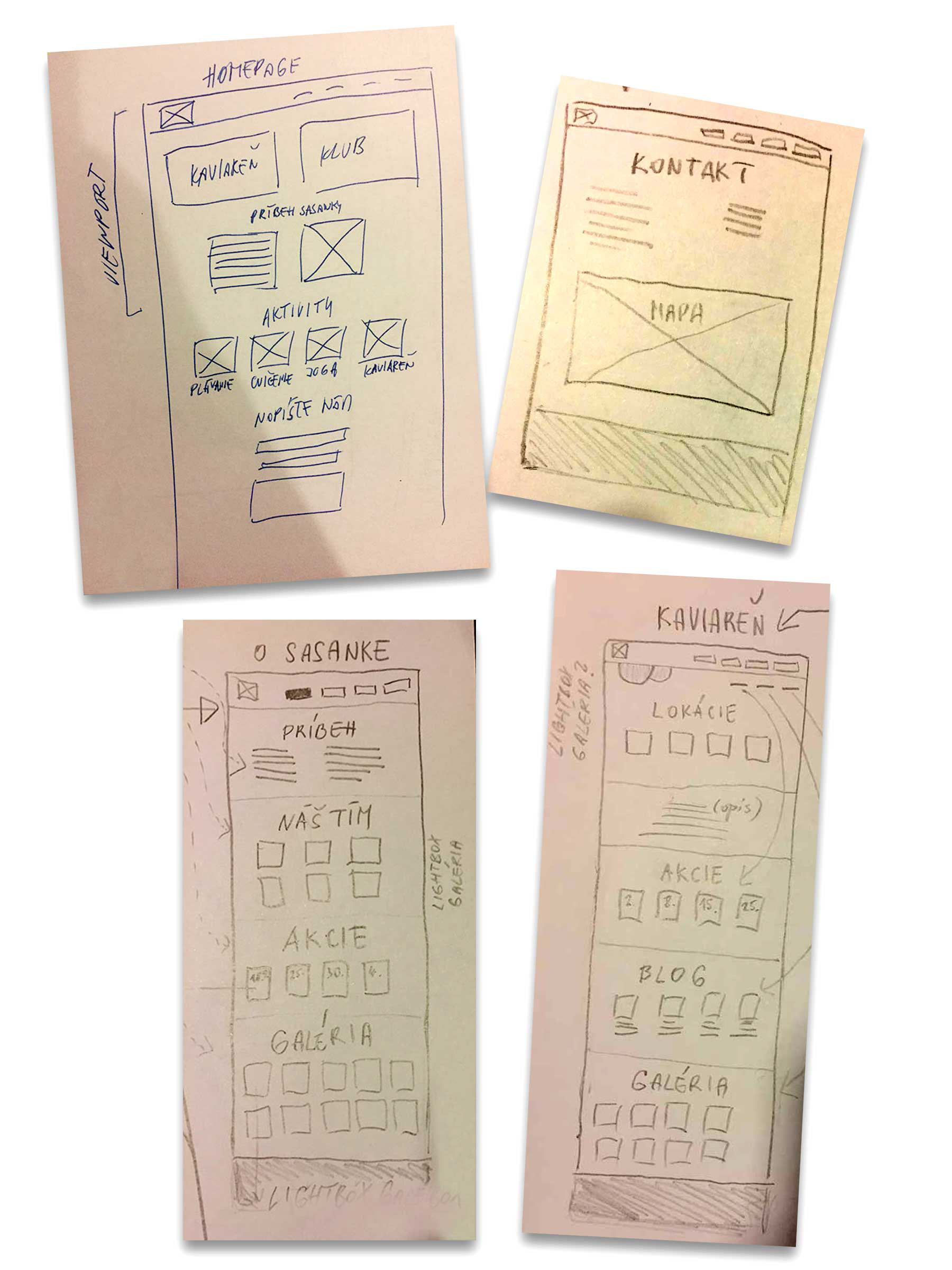 I added a secondary navigation in a form of circle buttons + secondary navigation specific for the section (swim/café). Main top navigation is consistent throughout the site so the access to membership subscription/login and basic information (pricing, contact, about) is always available.
Overall the design easily allows for growth and adding more locations.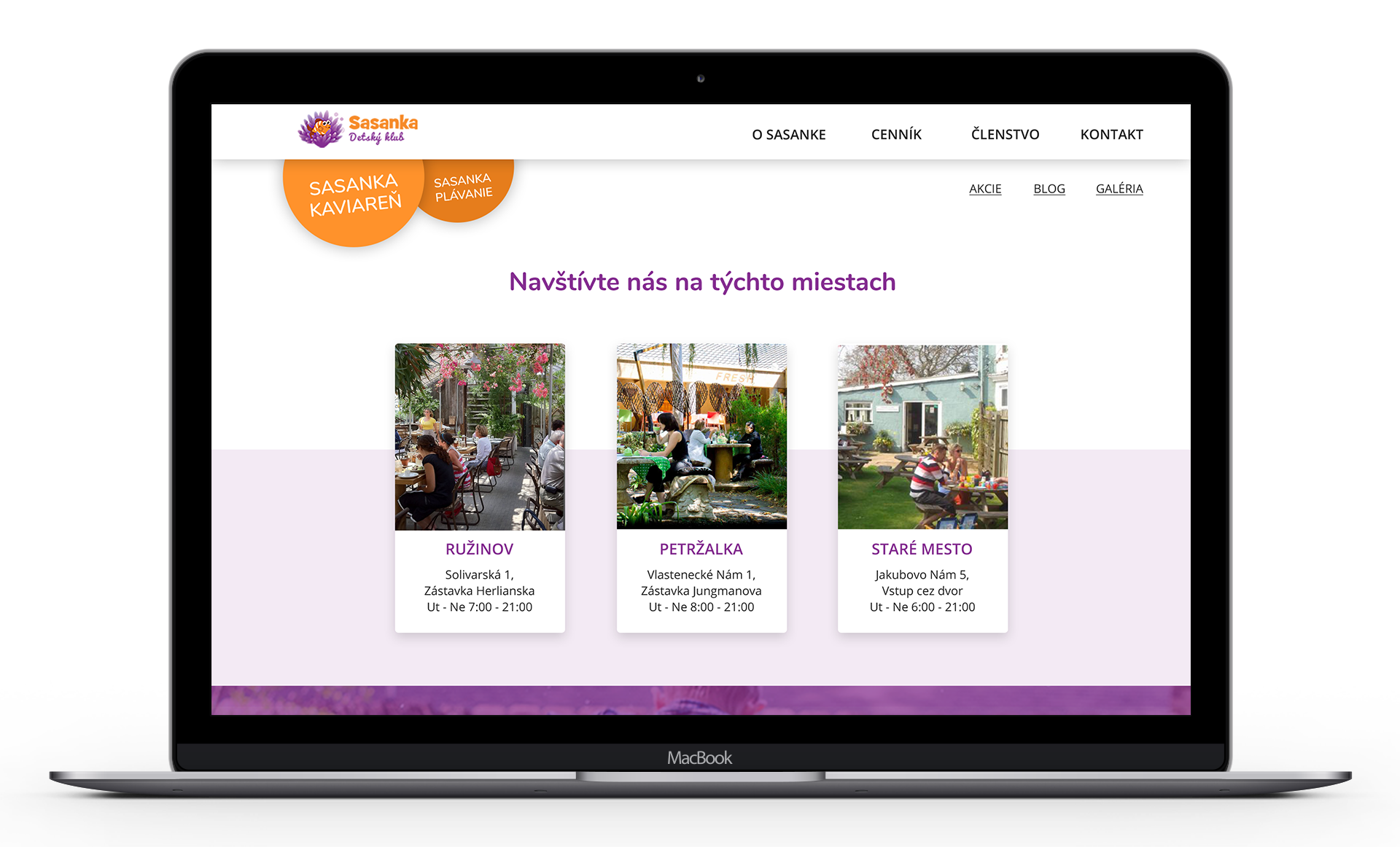 Finalised mobile mockups for homepage and café main page.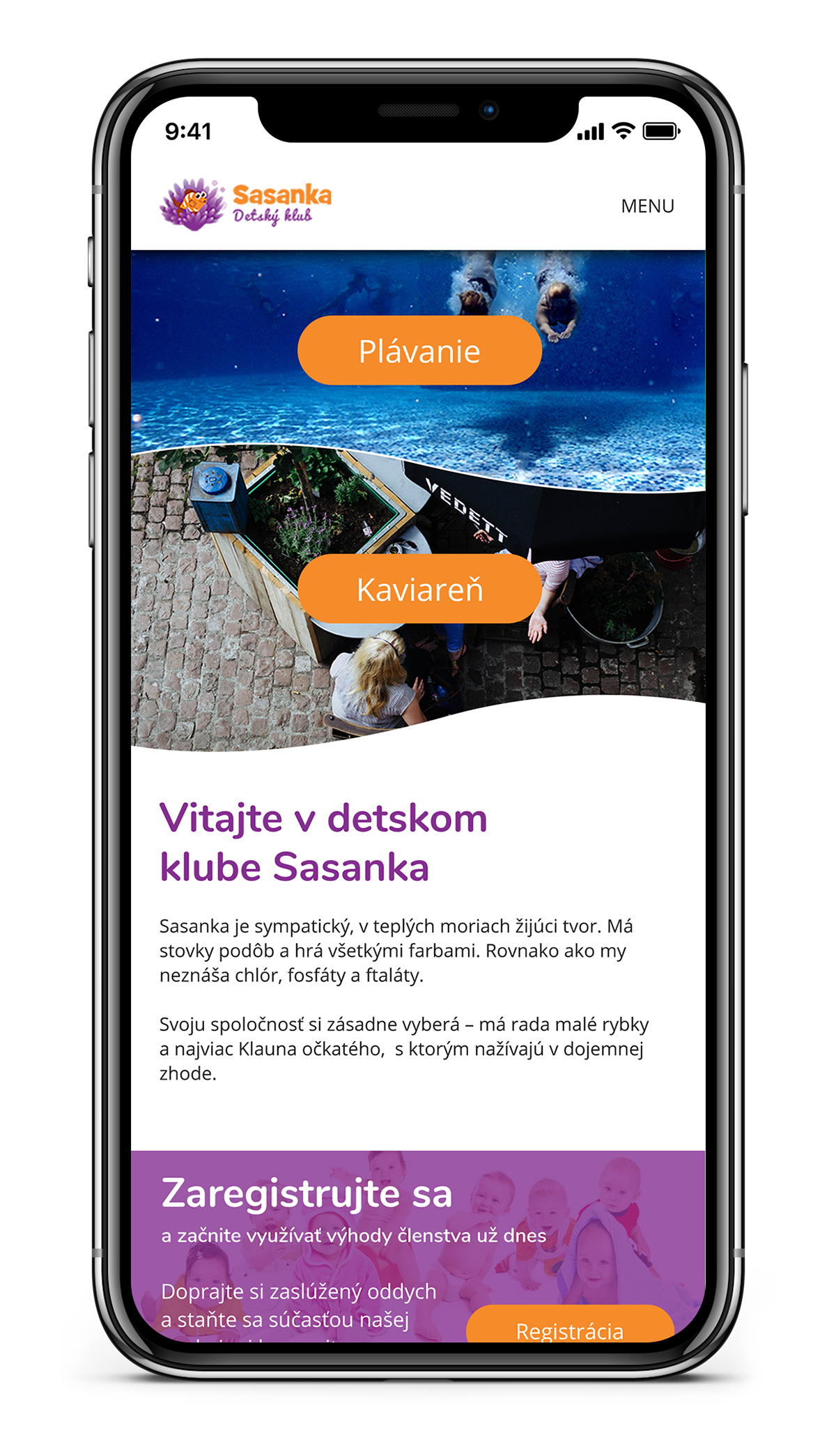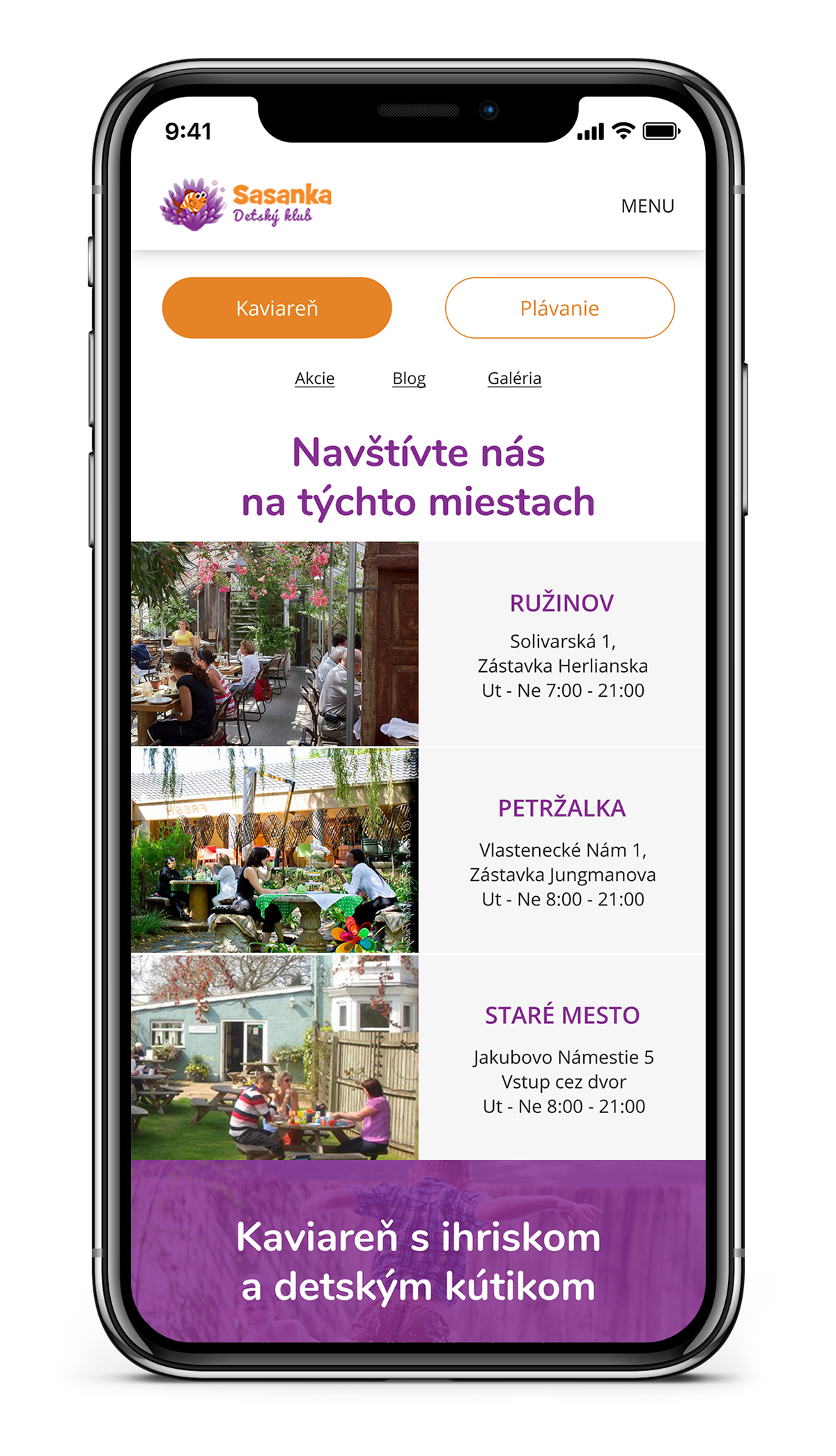 Homepage, About and Activities page concepts

Thanks for reading until here :)